Pursuing Excellence Through Options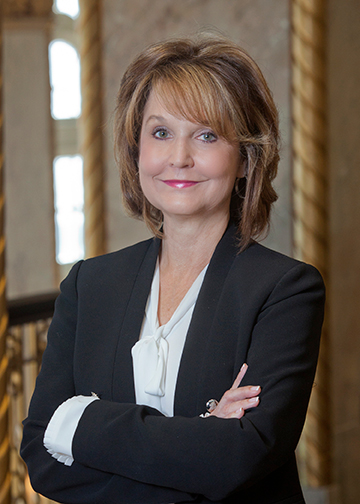 The word "unprecedented" has been used countless times throughout the past year, and yet I find it inadequate to describe the significant challenges our leaders, families, communities, and, most importantly, our children have had to endure. School year 2019–2020 started out not unlike any other year with excitement among our leaders, staff, and students. A new school was opening, schools were serving more children, our charter community was growing, evidence of student success was apparent, and all seemed well with the world. Until. Until the spring of 2020 when words we had never heard before began to flow as if we'd been accustomed to them all along. The worldwide COVID-19 pandemic had hit and hit hard. Our vocabulary, our focus, and our lives changed nearly overnight. Masks to mitigate the spread, social distancing, daily COVID-19 briefings by state and national leaders, shutdowns, quarantines, and isolation suddenly became the norm. Yet, without hesitation, our school leaders and teachers immediately stepped up and took action to ensure learning continued, albeit in a much different way than ever before. Our schools acted quickly and provided electronic devices, resources, and hotspots for scholars to ensure internet access. They pivoted into hybrid, synchronous, and asynchronous learning models to engage students in ongoing, quality instruction. The Zoom room became common place as children engaged directly with their teachers, finding some level of comfort and familiarity in what had become a new way of life and learning.

Mississippi's public charter schools' stories unfold throughout this 2020 Annual Legislative Report, and I encourage you to read, celebrate, and honor their extraordinary work. School leaders demonstrated their commitment to ensuring access and equity for all by providing for students and families in partnership with their communities, going above and beyond every single day. Although school buildings were closed, teaching and learning continued. As we move forward into the 2020–2021 school year, we will continue our work in support of our public charter schools, communities, and families to meet the educational and social-emotional needs of our students. MCSAB stands ready to ensure that any disruption to our children's education is minimal in the face of these exceptional times. While the pandemic will undoubtedly impact how students learn for years to come, we remain committed to excellence, solutions-oriented support, improved outcomes, strong partnerships, and transparency.
Dr. Lisa Karmacharya
Executive Director