Pursuing Excellence Through Options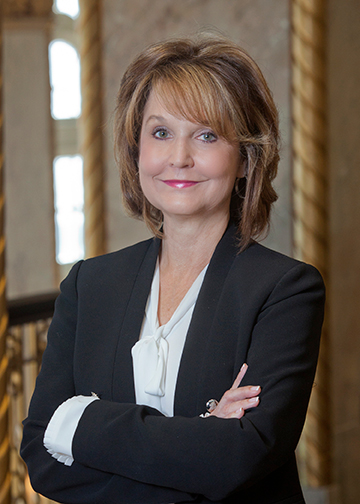 MCSAB's Annual Report coupled with the 10  year anniversary of the signing of the Mississippi Charter School Act bring about a unique opportunity to contemplate and celebrate the efforts of many who have made our public charter school community a success. When one thinks back over the years, reflects, and considers the work that has been done and continues to be done on behalf of children, the milestones are many. MCSAB's primary mission is to authorize high-quality charter schools, in particular those schools designed to expand opportunities for underserved students.  The Board and staff believe passionately in that mission and are wholly committed to ensuring that the mission is not only lived out through our core values, strategic priorities, and actions, but that it is fully realized and evidenced in the schools we charter and ultimately great outcomes for children.
Doubling our charter school portfolio since 2019, approving all schools that have been through the renewal cycle and increasing student enrollment provide clear evidence of progress toward achieving our mission.  However, we believe our mission is more than a moment in time, more than just something to be "accomplished", rather we believe it is our sole purpose.  It is why we exist…so that families across the great State of Mississippi can have choice and access.  Choice in the public school space and access to high quality educational opportunities for their children.  Nearly three years post onset of a global pandemic, our schools are now offering thousands of Mississippi's children with high quality educational experiences they deserve.  And, although the pandemic brought many extraordinary challenges to public schools, families, and children everywhere, Mississippi's charter sector not only survived; it thrived.  Our school leaders demonstrated then as they do now, a clear commitment to ensuring the scholars they are privileged to teach enjoy an educational experience that is provided to them in a safe, healthy, and compassionate school environment.  The results of continued high expectations of self and others are evident as schools have demonstrated encouraging state and authorizer accountability results. Schools have outperformed other similar schools in their respective districts, comparative growth is strong across most categories, parent satisfaction is at an all-time high, chronic absenteeism is improving and there is a positive demand for charter seats.  All signs of a vigorous charter school community.
There is no doubt, this is hard work.  It is not for the faint of heart or one that wearies easily.  It takes courage and dedication and a willingness to grow.  MCSAB is committed to continuous progress and seeks to demonstrate that daily in support of our schools and improving our practices.  Because quality matters, because leadership matters and because the children matter most!
Dr. Lisa Karmacharya
Executive Director